---
Atlantic Poly Blog
- Grab the Atlantic Poly RSS Feed!
10 Mar 2011
Atlantic Poly can be the source of all your polyethelene needs. We offer a wide variety of products to suit your poly needs. One of the most common are plastic bags. They are multi-purpose bags made of polyethylene. Plastic bags can be used for varied purposes such as to wrap food, store extra stuff while traveling, and to hoard wet or dirty clothes. They are also ideal as trash bags during journeys. Strength, durability, versatility, and variety are some of the key advantages of Atlantic Poly's plastic bags.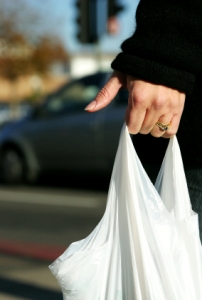 Plastic bags aren't just used for household purposes they can serve industrial purposes as well. Self-adhesive, resalable drawstring or tote bags are the most commonly used plastic bag. Shrink bags, and durable plastic bags for heavy machinery are all used daily in the industrial areas. Many food items that are available these days come in a wide variety of plastic bags, each suiting a different purpose. Some bags that are used in the vegetable and fruit sections come in rolls that can be easily cut off. These have opening at one end and do not have any sealing attachments.

Plastic bags that need to be vacuum-free are made of more durable plastic and are closed from all sides except for a small opening through which the air is sucked out to create a vacuum inside before sealing it. Many of the bags Atlantic Poly provides are supplied to grocery chains, and when consumers use those bags they become useful bags for other items they own. Contact us today to learn more about our poly products and how you can get your supply of poly goods.

Comments (0)
|
Trackbacks (0)
|
Permalink
|
|
---