---
Bulk Bubble Wrap for Affordable Product Shipping Protection
09 Dec 2022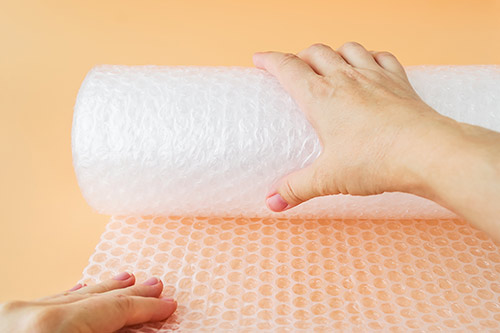 If you are in the business of packing, storing or shipping you use packing peanuts and bubble wrap. Obviously, these are two products that offer protection for items when being shipped or stored.
Everything needs to be as secure as possible in packing and shipping. However, for breakable items, an extra level of protection is required to meet your business standards and maintain your reputation. For this, there are a variety of packaging products available and one is bubble wrap.
bubble wrap envelopes are very popular for the display, storage and delivery of fine artwork. They are also perfect for electrical components, glass, China and everything breakable.
Packing peanuts are good for filling the voids in boxes of packed fragile items. However, bubble wrap is best because it can envelop the item for protection. Bubble wrap does not move and the item is perfectly protected and insulated.
Polyethylene Bubble Wrap provides protection from damage caused by shock or vibration. Poly Bubble Wrap is easy to use and reduces packaging time and labor costs. Atlantic Poly is a Polyethylene Bubble Wrap supplier. Bubble Wrap comes in rolls, bags, sheets, dispenser packs or as anti-static.
Bubble bags and bubble wrap envelopes with adhesive lips can be customized in a variety of sizes and weights. For sizes and prices on high quality, transparent protection for fragile items, contact Atlantic Poly.