---
Atlantic Poly Blog
---
---
Joseph Coupal - Tuesday, June 14, 2011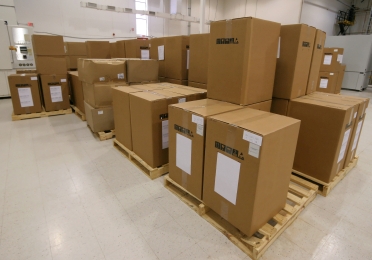 Essentially every market and industry ships products and materials. All industries, shipping any product throughout the world, uses shipping materials. Sometimes there are stringent requirements, other times the item to be shipped is fragile. No matter the scenario, our product range of shipping materials cover all shipping applications.

Packing List Envelopes
Polyethylene Packing List Envelopes protect invoices, shipping lists and other important documents. Clear pouches on the Poly Packing List Envelopes allow contents to be easily read. Full-face pouches keep contents confidential. Pressure-sensitive envelopes and labels attach easily and securely to the mailing containers. Special printing and optional colors are available and we offer all sizes.

Tapes
Masking Tape is an all purpose tape which performs incredibly in temperatures up to 200ºF.
Non-Asphaltic Sealing Tape is water activated tape is made from heavy duty craft tape. Reinforced with glass fibers lends additional structural strength and stability.

Plastic Sealing Tape is ideal for sealing cartons without moistening and is available in clear or tan.

Glass Filament Tape provides the strength of steel strapping without the dangers. It is ideal for bundling odd shapes or to secure doors or moveable parts during shipping.

Bubble Pack
Polyethylene Bubble Wrap provides outstanding protection from damage caused by shock, vibration or abrasion. Poly Bubble Wrap is easy to use and reduces packaging time and labor costs. Poly Bubble Wrap material comes in rolls, bags, sheets, dispenser packs or as anti-static.

Bubble bags with adhesive lips can be customized in a variety of sizes and weights. Call us for sizes and prices on this high quality, transparent protection for fragile items.

Corrugated Boxes
Atlantic Poly carries a wide selection of corrugated boxes to ensure safe, secure delivery for all your products. These (RSC) Regular Slotted Cartons are made from 200lb test corrugated and are great for mailing, shipping or storage of your product. They are approved for use with United States Postal Service, UPS, Fed Ex, Truck or Ground shipping.
---
---
---
1