---
Atlantic Poly Blog
Joseph Coupal - Friday, July 24, 2020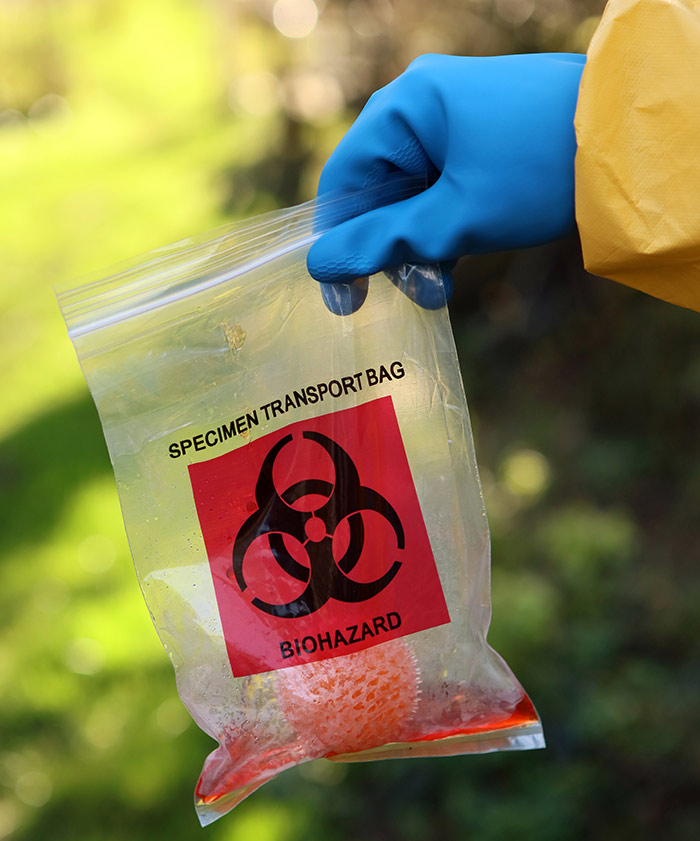 Polyethylene products or plastics are widely used in healthcare settings for various reasons and purposes. The versatility of polyethylene products makes it possible to adapt to the dynamic nature of the industry. Plastic medical bags, infectious waste bags, equipment covers to name a few are some plastic applications in the medical work environment. The following are reasons why the healthcare industry prefers to use polyethylene products in many of its preventative measures inside a medical facility.
1. Sterility
Medical supplies are usually one-time use. This is one way to prevent the spread of any disease from one patient to another and at the same time eliminates the need to sterilize and re-use a medical supply.
Some plastic medical supplies are also made with anti-microbial surfaces which can repel pathogens.
2. Increase Safety
Plastics are durable making them the best material to use for many medical safety supplies -- equipment covers, medical packaging, and medical waste disposable bags to name a few. And since they don't break, they make storage and transportation of any medical specimen convenient. In addition, plastic products can excellently protect the integrity of other objects with their specialized coatings. Furthermore, plastics create a non-permeable biohazard bags to safely contain infectious medical wastes.
3. Improve Comfort
Some metallic medical devices that are typically heavy can be replaced with lightweight and durable plastics. Also, hypoallergenic plastic medical devices provide a safe alternative to patients with hypersensitivity issues to certain metals. This allows more enhanced comfort and better treatment option.
4. Unconventional Uses
Plastic allows the medical industry to develop and innovate new supplies that can ease the execution of preventative measures against contamination and the spread of microorganisms. Also, plastics can be molded to create products that can be used in critical surgical procedures.
5. Economical
Plastic medical supplies can be mass-produced at a minimal expense. In addition, unlike metallic medical products that are susceptible to corrosion, plastics are not prone to wear and tear. This not only lowers the initial expenditures in producing medical supplies but also eliminates maintenance charges for worn out metal devices.
To learn more about polyethylene products and how we can help you cut your poly plastic operation's cost within your medical care system, contact Atlantic Poly, Inc.
---
Joseph Coupal - Friday, July 17, 2020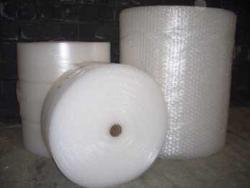 Safely shipping fragile products is always a challenge. One of the very most proven effective packing materials for fragile item shipping is Atlantic Poly's Bubble Wrap. It ensures to use multiple layers especially if the items are very delicate and requires extra protection.
To protect fragile items, it is very important to place it inside a durable box with the correct dimensions for the product being shipped and carefully wrapped in bubble wrap before placing inside the box. Bubble the wrap is one of the top choices for shipping materials worldwide. It is a light, durable, and versatile packing material. Many are satisfied with its exceedingly good function and that is keeping goods safe and secure during transit. It is an excellent insulator against impacts. Freight transits regrettably includes rough handling, bumps in the road and unfavorable transfer as such with Bubble wrap, it protects the goods. Its bubbles of sealed air provide a the flexible but durable cushion that forms a strikingly sturdy barrier against severe impact.
Another benefit of bubble wrap is that the product is completely reusable. It is therefore cost effective for both your business operations and your client's as well. We have been a leading supplier of bubble pack solutions to Boston-area business for years now. Let us help cut your operational costs associated with a multitude of shipping challenges.
For more information about how we can cut your shipping costs, contact Atlantic Poly.
---
Joseph Coupal - Friday, July 10, 2020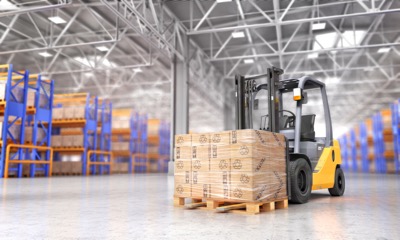 Pallet wrapping equipment is evolving and no other poly producing company is evolving as fast or as effective as us here at Atlantic Poly.
In order to secure palletized products during transit and ensure that they remain secure throughout the entire transit process, modern design pallet wrapping plays a significant role in the preparation of goods for shipment. Using a pallet to manage large shipments is one of the most effective ways to make sure that your products are properly organized for each customer and protected during transport. To ensure the safety and security of machines being used, it will require compliance with relevant safety standards in order to reduce risks. This responsibility is shared between machinery suppliers and users. Further, with pallet wrapping, it is offering protection from harmful elements such as dust, rust, and moisture.
To guarantee the reliability of your products and the satisfaction of the customer, the preparation made before shipment is thoroughly made so that the items will be as good as the quality before the shipment. Pallet wrapping ensures that damage will be avoided due to excessive movement while in transit because shipping accidents are very costly. The good thing with the right techniques and packaging equipment, accidents will be avoided, and it will minimize possible accidents and shipment disasters. Further, it will be helpful to invest time to teach workers the skills of stretch wrapping techniques that will contribute more to the effectiveness of pallet wrapping.
For information on America's highest quality and affordable pallet wrap products, contact Atlantic Poly.
---
---
1