---
Atlantic Poly Blog
Joseph Coupal - Friday, October 23, 2020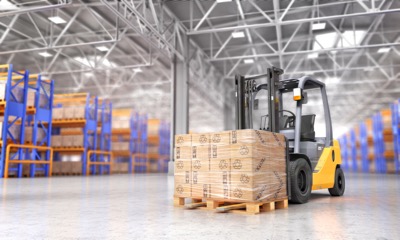 In any commodity production business, pallet wrapping plays a major role in protecting your product from the end of the manufacturing process to delivery to the client. Product and reputation can be severely damaged if the product is not properly secured during transit. We manufacture and deliver highly effective and value priced pallet wrapping to the far reaches of the United States and have done so for years now.
Extreme care in the stacking of load is made once preparing the pallet for wrapping to ensure that it is well stacked and well arranged. It has to be consistently arranged in layers and fixed so as not to rotate during shipment. The height of the stacked load is considered in order to avoid rotation during transport. The alternative is using a machine if needed or reducing the height of the load for the machine to wrap it completely. Another consideration is the weight of load. It is necessary to place the heaviest products at the bottom of the pallet and put the lightest stuff on top. There is a tendency that if weight distribution is wrongly placed, it will crush or damage the product. Adding more, ensure that the pallet where the load is placed does not overhang or sit inboard. Any excess in the pallet size will cause damage to the product.
Focusing the details in Pallet wrapping especially in the stacking of load is the primary concern that will lead to a successful shipment of any product. Once the pallet wrapping is completely done with the right technique and stacking, the efficiency level in pallet wrapping will improve and contribute to the company operation expenses for lesser labor costs and staff related health and safety concerns.
For more tips on Pallet wrap, contact Atlantic Poly.
---
Joseph Coupal - Friday, October 16, 2020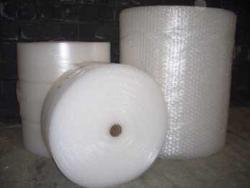 Online business is booming as many people now prefer to shop online and have their goods delivered right to their doorsteps. Whether you are an online retailer or a manufacturer, bubble wraps are a useful packaging material that will protect your products during shipping.
Your products are prone to damage during transport. Thus, you need to secure it and apply a protection with the use of bubble wrap or pack. If you have fragile items, bubbles wrap can keep the product intact and serve as a cushion so it won't be damaged or break during handling and shipping. It will provide extra protection so your goods will arrive safe to its destination.
Bubble bags can be custom-made. They are available in various sizes and weights. They are also convenient to use and are the perfect protection material for gadgets, electronics and other breakable items, keeping items secure and protected, unmovable and insulated.
If you are looking for a bubble wrap supplier, contact Atlantic Poly, Inc.
---
Joseph Coupal - Friday, October 09, 2020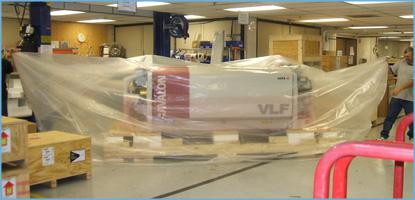 Do you have equipment or end-products that mut be precisely protected from contaminants? Poly shrouds are the closes thing to establishing a clean-room like operation without the ridiculous expensive associated with establishing and managing clean rooms.
Our flexible plastic shrouds can be customized to cover objects of any shape and size. It's a perfect material that can offer full coverage for various items no matter the width, length, and height. They are also formfitting, thus, can be adjusted to stretch and conform to items' shape better. Plus, it can be tightened for a better safety shield. Indeed, it's a perfect packaging option for products with irregular shapes.
Since it can be customized, polyethylene plastic shrouds can come colored or simply clear plastics to tailor your distinct application. You may also imprint texts, graphics or logo on the shroud for advertising purposes. This makes poly shrouds a dual purpose packaging material as it can serve as a promotional tool while providing protection to your product.
For more information about poly shrouds and other polyethylene products you can use in your business, contact the Atlantic Poly.
---
---
1