---
Atlantic Poly Blog
Joseph Coupal - Wednesday, December 30, 2020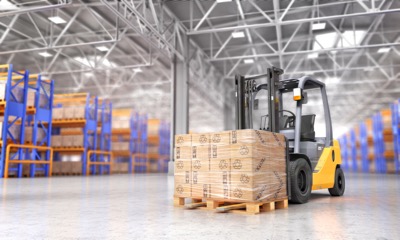 With the current changes in the packaging industry, there are some developments that focus on the increasing demand for the consumer preference in utilizing pallets for transporting goods. The demand for pallet wraps have increased due to their high quality and elegance in one wrap that makes them suitable for transport over a long distance. The challenge, as always, is to discover a source for pallet wrap that passes both the quality and value tests. Atlantic Poly based here in Boston passes both tests!
Pallet wrap is increasingly in demand because of its capability to protect goods against physical abuse, moisture, dust, rust, rodents, and a host of other environmental conditions that threaten product movement and storage. As such in order to ensure total protection, pallets are being used in the wrapping of goods to ensure the total stability of the load. There are some wrapping machines that specialize in handling and picking pallet loads of different weights and of different heights. In this way, the packaging products are firmly arranged, wrapped together in order to prepare and secure the goods for a long shipment.
Top-quality pallet wraps are highly elastic. It is able to stretch out and then pull back in, giving its unique characteristics compared to other plastic wrappings. It is very convenient to use as it secures and it stretches onto the goods on a pallet, wrapping tightly so as to place the goods in one position which makes it elegant in one wrap.
For more tips on Pallet wrap, contact Atlantic Poly, Inc.
---
---
---
---
---
1