---
Atlantic Poly Blog
- Friday, May 28, 2021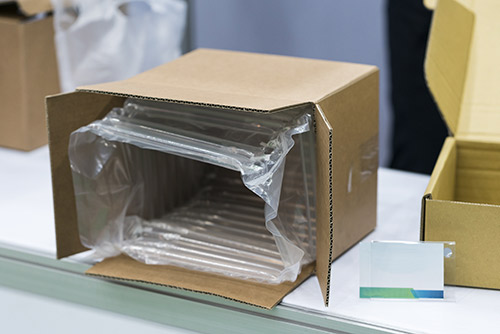 Gaylord liner boxes are the industry standard for shipping, storage and moving and others for display purposes during special events and in supermarkets with fresh fruits and various products. It transports a wide variety of products that are convenient, easy to load and store products which are being handled with care and protected using this Gaylord box Liners.
Gaylord liners have gained the trust in use from manufacturers, retailers and consumers that secure the products. It is made of strong, rigid and sturdy corrugated cardboard which is tear-resistant and ensures that the box will completely handle the contents safely without bursting at the seams or splitting down the side. With its sturdiness, it will handle anything placed within them. At the same time it is cheaper compared to the containers being used during shipment. It is a one-time use box however recyclable. Further in order to protect the contents from external pressures or prevent product spillage, these boxes normally use plastic liners. It is a very economical way to provide full protection on the products making it popular in the manufacturing companies.
Normally, companies use the Gaylord box liners for loose parts, granular materials like pellets, powders, liquids and waste. Various products are being shipped and stored in these corrugated boxes. There are many sizes to choose from that will accommodate your needs and be customized to display the printed company's logo or information.
For more tips on Gaylord liners, contact Atlantic Poly, Inc.
---
---
---
---
---
1