---
Atlantic Poly Blog
- Monday, August 30, 2021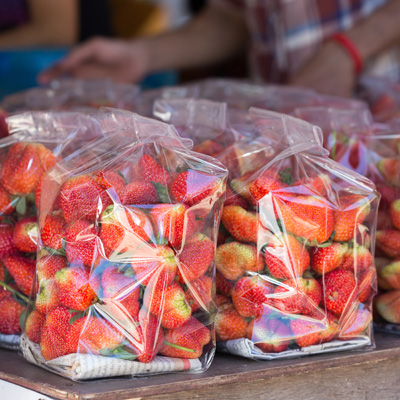 Gusseted Pouches are one of the more commonly ordered types of bags from our advanced barrier pouch bag lines. No matter what type of packaging you need for your products, our barrier gusseted pouches are made of the highest quality poly materials on the market today and offered to you at extreme value pricing.
With over 28 years of manufacturing and supply experience, are well positioned to serve and meet the most demanding product packaging needs. We have been serving all of our customers with advanced packaging solutions. Our manufacturing plant is vertically integrated, so it works well for you as a one stop shop for all your plastic packaging requirements. We also offer our services for high volume orders.
Gusseted bags are custom designed and engineered precisely to meet the requirements of your product. The advantages of our gusseted poly bag are:
Very efficient both in terms of cost and earth friendliness compared to traditional tin-can packaging or other rigid packaging solutions
High level of convenience for consumers
Features such as spout or zip lock closure, microwave and oven readiness, easy tear-open, easy recyclability makes them a preferred choice
Outstanding shelf appeal
Easy logistics: no bulky packaging material and no need for labeling; no dents and no damage to the labels
Advanced high barrier property to provide maximum protection
Contact Atlantic Poly and check out our gusseted bag selection to find out which size is right for you. And don't forget to check out our other products that we have been working with for over 28 years.
---
---
---
---
---
1