---
Atlantic Poly Blog
---
---
- Friday, June 17, 2022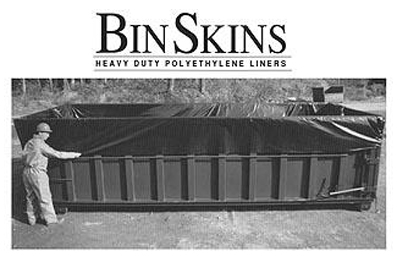 A dumpster liner is a massive garbage bag. Of course, there is much more to dumpster liners, such as several thicknesses, sizes, chemical make-ups, uses, manufacturing techniques, and packaging. Most importantly, there are many different liner requirements, each based on a company's specific needs. Concrete companies, asbestos abatement professionals, environmental service corporations and many more rely on Roll Off Dumpster Liners daily to contain materials which may be harmful to others or our environment. Liners are often purchased in addition to renting a container. From New Hampshire to Kansas to California, environmental laws demand the use of dumpster liners.
As an owner, manager or site superintendent, when ask yourself "do I need to roll off dumpster liners?", the answer is most likely yes. Insulation and asbestos abatement professionals are required by law to contain and encapsulate any materials which have been found to be hazardous to the public's health. Concrete companies have been the target of environmental agencies for years. The main concern with regards to concrete is the run-off or intentional pouring of wash out material. Manmade disasters such as the gulf coast oil spill and hurricane Katrina make liners a must. There is no American who wants to see a dumpster driving down the highway dripping contaminated liquid. In other cases, many manufacturing facilities produce a daily amount of liquid refuse or semi-solid refuse. Again, these companies depend on liners for daily operation to maintain man-hours spent on clean up.
These liners are manufactured much like a trash-can liner or garbage bag. Low-density polyethylene (LDPE) is what is commonly referred to as a plastic garbage bag. This resin is used to produce a Roll Off Dumpster Liner. LDPE has a recycle number of 4. One positive is that the majority of these liners used to keep our streets clean are made of recycled resins. We have our standard sizes but feel free to contact us or request a quote for any other size and we'll be happy to help.
---
---
---
1