---
Atlantic Poly Blog
- Friday, July 29, 2022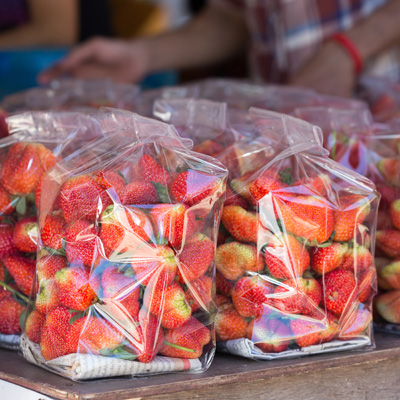 Gusseted poly bags are the number one choice for commercial kitchens across America. They are singularly the best choice for packing and storing food items. It is commonly used for food packaging because these gusseted poly bags are safe and hygienic in nature. It is mostly being used in bakeries, restaurants, groceries, commercial kitchens and other places where an economical storage facility is needed. It is also very convenient since their creased sides are expanded for accommodating bulkier items. Gusseted poly bags are great for kitchen use.
Gusseted poly bags have enormous advantages. Its form capability of standing erect without any external support gives them the convenience because of the flat bottoms of these poly bags. It tends to cover a lesser amount of space too, especially in shelves. More so, these gusseted bags have added material that extends the capacity of the bag. It has customer satisfaction when in use when it comes in many varieties. The customer will be able to select from the extensive range of shape and size combinations. In addition, poly bags are of superior qualities which are possibly not prone to failure. And since the gusseted poly bags use less amount of space, the weight is evenly distributed much more uniformly in comparison to the other mediums of packaging. This added more convenience for the users to carry the poly bags around.
It is widely available in the market and people will get them easily and use them for their kitchen needs. The gusseted poly bags not only offer extra strength and purpose in the kitchen, they are also made of the safest materials that make them appropriate to be used for food-related applications.
For more tips on Gusseted poly bags, contact Atlantic Poly, Inc.
---
---
---
---
---
1