---
Atlantic Poly Blog
- Grab the Atlantic Poly RSS Feed!
11 Jun 2021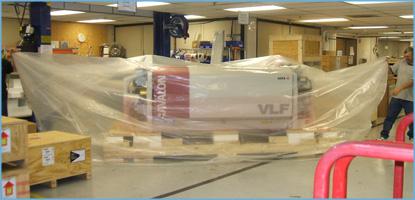 We produce custom polyethylene shrouds and poly shrouds can be manufactured from various types of film - low density, anti-static, mil spec material, etc. We understand the threats that lesser product protection systems inflict upon your profitability and your company's reputation. That is why American industry returns to Atlantic Poly year-in and year-out for both excellence and value in poly product protection systems.
Packaging your products is very essential in business. It greatly helps to boost your sales and adds a tremendous impact in the presentation of the product that will get the attention of consumers. Focusing on the packaging you will enjoy huge potential sales and opportunities to promote your brand. With Poly shrouds packaging, it gives simplified packing a success winner.
Poly shrouds give a big influence in the packing design that influences many purchasing decisions with its impact and effect on the buyers. Packaging with poly shrouds absolutely matters to companies and their customers because it plays a major role in its functions related to marketing, sales and brand awareness. Adding more using this plastic packaging is very easy and without any inconveniences. The packing of products regardless of their length, width and height will guarantee that poly shrouds will give the full protection and security. Even irregular shapes of the product, with poly shrouds packaging you are assured that the product is well covered, well-fitted and goes with the product plastic material.
Packaging using the poly shrouds will protect the products and streamlined into customized design to promote the best image quality in promoting your products. It is an achiever as it gives strong impact in advertising your product, garnering sales and full assurance that the product is properly protected.
For more tips on Poly Shrouds, contact Atlantic Poly, Inc.
Comments (0)
|
Trackbacks (0)
|
Permalink
|
|
---