---
Polyethylene Bags - Poly Bags Markets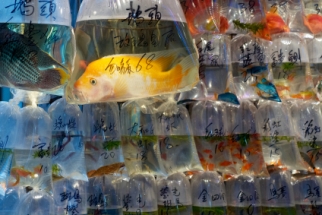 The uses and markets for polyethylene or poly bags are virtually endless. Whenever you need to protect an item during storage or shipment, Atlantic Poly can supply a poly bag that is right for the job. Lighter density poly bags are a good choice for items that are not heavy and require only a basic shield from their nearby environmental surroundings. Heavy density poly bags keep your goods safe from harm in more abusive environments where dirt, dust, moisture, and motion could damage your goods.
The shape of the bag can also be an important consideration in some requirements. General purpose flat poly bags are used where a clear presentation at a low cost is required. Atlantic Poly offers gusseted polyethylene bags and wicket type poly bags for applications where the shape and style of the poly bag is critical to how it will be used. For protection against moisture in particular, a reclosable (zip or seal) poly bag is suggested, keeping your goods safe while allowing for easy access when opening and closing.
Industries these poly bags are used in include agriculture, apparel, bakery, dry cleaning, electronics, fish/seafood, food, hardware, hosiery, hotel, housewares, mailers, manufacturing, medical, newspaper, pet food, poultry, promotional, retailing, shoes and trade shows.
Atlantic Poly offers custom sizes and types of poly bags as well as custom printing. Our Polyethylene offering includes:
Printed Poly Bags • Gusseted Poly Bags • Recycled Poly Bags • Hi-Density Poly Bags • Quick Zip Bags • Polyethylene Roll Stock • Poly Tubing Impulse Sealers • Custom Made Poly Shrouds • Flat Poly Bags