---
Atlantic Poly Blog
- Grab the Atlantic Poly RSS Feed!
18 Jun 2021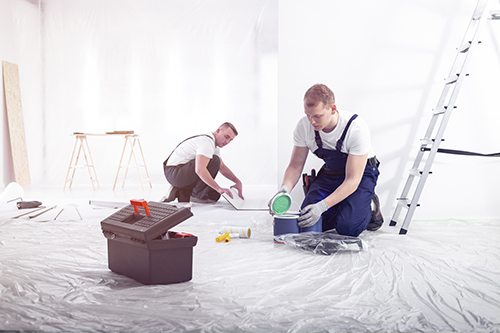 Home remodeling projects are on the rise. Which is good news for construction and remodeling companies. Dust barriers or construction film is a vital element of home construction as they keep the customers' homes as clean and inhabitable as possible. Those contractors who fail to use dust barriers learn the hard way. It takes significant time and labor to uncontrolled construction dust and debris.
Dust is a common problem in remodeling projects, and keeping your customers happy is very important for both repeat and referral business. However, dust works against you. To reduce clean up, and to keep your customers' homes clean, contractors want to be able to contain dusty areas as much as possible. The best way to do this is to invest in dust barriers or construction film.
Dust control products include temporary barrier systems, plastic sheeting, and floor protection. Contractors who use dust control supplies save money on labor while impressing customers. This is a great way to increase customer satisfaction and referrals. At the same time, construction film and other dust control methods make cleaning up quicker and more efficient, saving you money on labor costs.
For a competitive quote on construction film and floor coverings, contact Atlantic Poly.
Comments (0)
|
Trackbacks (0)
|
Permalink
|
|
---