---
Atlantic Poly Blog
- Grab the Atlantic Poly RSS Feed!
16 Jul 2021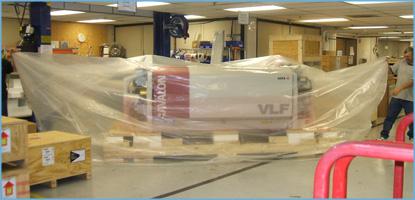 Packaging plays numerous essential roles in any product. Its main focus is protecting the product during transport until it reaches the customer's hands. With poly shroud packaging, it is very easy to use as it is tight fitting to the product and it is customized if you want to put print on it. Advertising on the packaging promotes brand awareness and increases sales.
Poly shroud packaging ensures that the product is well protected and helps reduce damages and ensure that when the customer receives it, the perception of the company will also be protected. It is a very ideal solution for those products that require full coverage whatever shapes or sizes. It can be customized in advertising whatever print you will create on all sides of the product cover. And the package print will give high-impact advertising on whatever images, logos or other forms of communication that will catch the attention of the consumers.
Further, the Poly Shrouds packaging will be very useful to help the customers easily identify the product and they will get familiar with the brand. With the vast brand awareness opportunity more sales will be coming in because the company is guaranteed that their products are concrete in their packing and promotion.
For more tips on Poly Shrouds, contact Atlantic Poly, Inc.
Comments (0)
|
Trackbacks (0)
|
Permalink
|
|
---