---
Atlantic Poly Blog
- Grab the Atlantic Poly RSS Feed!
28 Jun 2019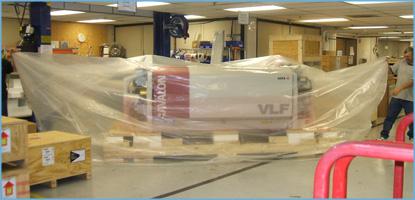 Businesses that ship or store large items chose to protect them via poly plastic shrouds. This protective material protects the widest array of commodities from damaging elements such as dust and moisture. Our Atlantic Poly, poly shrouds are available in broad range of shapes, sizes and thickness. You can request custom-made sizes to perfectly fit your application no matter how large the items are. The material delivers formfitting packaging capable of fully enclosing the most irregularly-shaped items. You also have the option to select clear or colored plastics and can request custom-print for branding and labeling purposes.
We manufacture a variety of polyethylene shrouds - low density, anti-static, mil spec material, etc. No minimum orders are required. Get a quote today for your made to order poly bags and shrouds, contact Atlantic Poly.
Comments (0)
|
Trackbacks (0)
|
Permalink
|
|
---