---
About the Poly Packaging Manufacturing Process
20 May 2022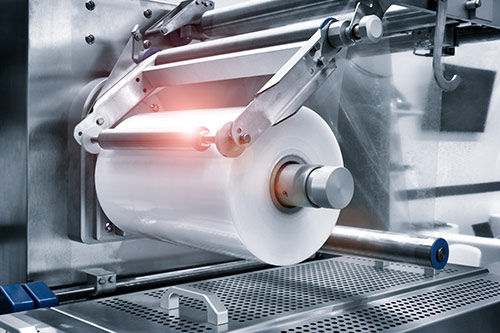 Here at Atlantic Poly, we live in a constantly innovative world where we balance the need for commodity packaging with the need for environmental concern. We find it humbling that so many of you are keenly interested in our poly production processes, so toady we're going to shed some light on the subject for you.
The first process is blowing film or called extruding film. All the materials will be put into an extruding machine to make a big plastic film roll. In these steps, workers or technicians must control the bag rolls into a smooth appearance.
The second step is the printing process which is mainly used for poly shopping bags where many companies could customize the printing image with their logo, brand name, and information about products.
Finally, there is the cutting and sealing process. The plastic rolls are put into a cutting workshop to make it into different shapes and different handles. There are a lot of cutting machines available for different handles: T-shirt, die cut, soft loop, patch handle, rigid, flat merchandise, etc. For the special kinds such as drawstring plastic handle bags, rigid plastic handle bags, soft loop plastic handle bags, they usually required some manual steps which can not be implemented by automatic machine. In a manual workshop, workers have to sew the handles into the bags, put the cardboard into gussets (customized to customer's requirement) and punch in the hole.
Feel free to contact us should you have any other questions about plastic bags or polyethylene products in general. Be sure to check out our other wide selection of plastic and poly products ranging from custom printed logo bags to ISO certified bags to shrink film. We have been servicing our customers for over 39 years. Every month, we ship millions of poly bags and other packaging products. We are responsible for packaging goods in the electronic, jewelry, textile, food, dinnerware, hardware, automotive, clothing, commercial goods, shipping materials, office supplies, recycling and many other industries.