---
Affordable Bubble Wrap for Product Distribution Large and Small
10 Jan 2020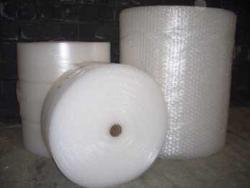 Wrapping fragile items for shipment must be carefully planned from both the standpoints of product protection and business expense. Not all bubble wrap are the same in terms of value and effectiveness. For decades, Atlantic Poly has served the needs of American business and we've sustained our business by providing the best value for bubble wrap and a host of other poly products such as poly roll-off liners, shrouds, and bags.
Items wrapped in Atlantic Poly bubble wrap are ensured to be the best protected items throughout the journey from source to consumer. Items wrapped in this proven effective packing material are supremely protected from scratching, flaking, sun, dirt, and dust.
Bubble wrap is one of the most practical packaging materials available given its ease of use and overall affordability. It provides perfect cushioning, fits any shape, and easily secured with packing tape. Learn why we are a leader in supporting the American shipping industry. Contact Atlantic Poly.