---
American Made, American Quality Pallet Wrap Solutions
23 Oct 2020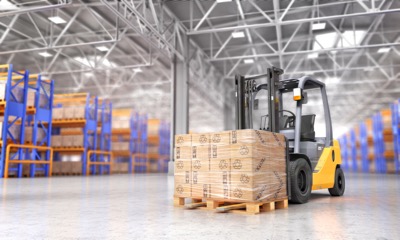 In any commodity production business, pallet wrapping plays a major role in protecting your product from the end of the manufacturing process to delivery to the client. Product and reputation can be severely damaged if the product is not properly secured during transit. We manufacture and deliver highly effective and value priced pallet wrapping to the far reaches of the United States and have done so for years now.
Extreme care in the stacking of load is made once preparing the pallet for wrapping to ensure that it is well stacked and well arranged. It has to be consistently arranged in layers and fixed so as not to rotate during shipment. The height of the stacked load is considered in order to avoid rotation during transport. The alternative is using a machine if needed or reducing the height of the load for the machine to wrap it completely. Another consideration is the weight of load. It is necessary to place the heaviest products at the bottom of the pallet and put the lightest stuff on top. There is a tendency that if weight distribution is wrongly placed, it will crush or damage the product. Adding more, ensure that the pallet where the load is placed does not overhang or sit inboard. Any excess in the pallet size will cause damage to the product.
Focusing the details in Pallet wrapping especially in the stacking of load is the primary concern that will lead to a successful shipment of any product. Once the pallet wrapping is completely done with the right technique and stacking, the efficiency level in pallet wrapping will improve and contribute to the company operation expenses for lesser labor costs and staff related health and safety concerns.
For more tips on Pallet wrap, contact Atlantic Poly.