---
American Made Bubble Wrap for Your Product Transportation Protection
26 Mar 2021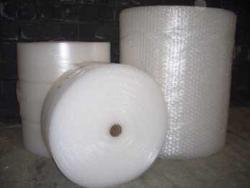 Bubble wrap is a foundational product used by all companies that ship their products by land, sea, or air. Our American-made bubble wrap products have been the smart product of choice across America for decades now.
It is of utmost importance that extra care be exercised in handling the shipment of products especially in securing the wrapping that will prevent damage or brokerage. During shipment it is unavoidable that rough handling or bumps in the road are encountered and bubble wrap is the main protector of the items. It serves as a sturdy barrier that will protect the goods from severe impacts. It guarantees that since Bubble wrap is lightweight packaging material, it will lower the cost in shipping by weight and also reduce the fuel costs when shipping large number of goods. Lastly another good thing of Bubble wrap, it is reusable. As long as the bubbles are intact, it will be reused several times. It offers a big potential cost savings to the company as well.
The benefits of bubble wrap are numerous. It gives maximum protection to the fragile items during shipment that will surely incur heavy loss and unsatisfied customers once goods are damaged. It is very economical that gives a good deal in more savings of the company and less damages. It is a proper packaging material that will protect the items and take extra care when packing them up and during freight transit.
For more tips on bubble wrap, contact Atlantic Poly, Inc.