---
American Made Custom Branded Plastic Bag Services
26 Apr 2021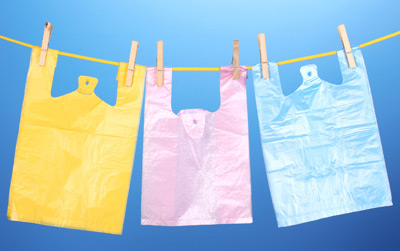 Using Custom plastic bags is one effective way to promote your business. If your business requires customers to use a bag to transport their purchases in, then have your plastic bag custom printed. Putting your company's logo on the bag, along with its name and tagline can increase the brand recall of your business.
Dry cleaners, grocery stores and deli's are just some businesses that can benefit from custom printed bags. Atlantic Poly's Clear Dry Cleaning bags are made with hanger holes, sloped shoulders and are available in roll form for easy dispensing. Dry Cleaning Garment Bags on Rolls are perfect for protecting everything in your wardrobe from dust and dirt, and keeping them wrinkle free! We also supply both reusable and recyclable plastic for grocery and shopping bags to many grocery store chains and retail stores across the US.
For branded or printed plastic bags, with your logo or company information, we have the capabilities to imprint poly bags in up to eight colors on two sides. Keep in mind, the print needs to be bold and legible, and the message should be easy to read from a distance. Generally, it is best to print in a bold color with a font that is easy on the eyes. Printed Poly Bags, or branded plastic bags, are useful for many different industries. And, we can print as few as 5,000 bags. We also have complete layout and graphic services available for your convenience. For getting your name out there on bags, contact Atlantic Poly today.