---
Atlantic Poly Gusseted Poly Bags Set the Food Packaging Standard
05 Mar 2021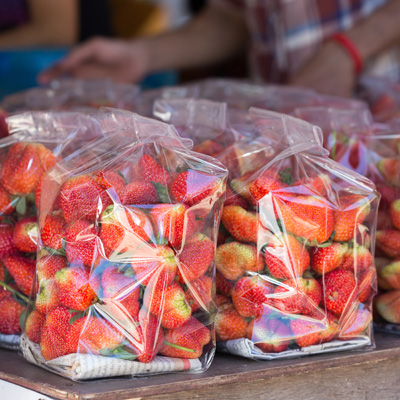 Generally, gusseted poly bags are more accessible and usable in the food packaging business. It is because of its easy-to-use characteristics for the food packaging industry that it became a trend and the most famous packaging materials in the current market. It is made of high-quality bags for all your packaging needs. With its special feature of the capacity of the bags and the quantity that it holds, it gives the finest accessible poly bags in use.
Gusseted plastic bags are very popular in packaging needs, especially in kitchen use. They are the best option for packing bulky or irregular-shaped items. With its special feature of an expandable side that allows more room in flat poly bags and most noted is their fitted bottom that remains stand up on their own for easy storage, organizing, and display. It is very convenient and as far as usability is concerned so useful and light to pack. Adding more its great resistance to punctures or rips makes it stand out among the poly bags that add more benefit when in use. Since it serves a wide range of purposes, gusseted poly bags are used by many customers whenever they pack bulky or wide products that will not do well in other plastic bags.
The availability of gusseted poly bags in the market is enormous. There are many options of plastic, gusseted bags, etc. that are being sought after for domestic kitchen use. Its accessibility in use whether packing food or other crafts and hardware substances, gusseted poly bags is the perfect partner for day-to-day kitchen use.
For more tips on gusseted poly bags, contact Atlantic Poly, Inc.