---
Bubble Pack Provides Full Protection of Fragile Items
06 Mar 2018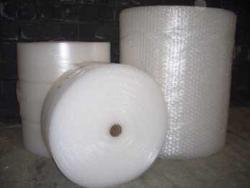 Polyethylene packaging products are very useful for most businesses when selling and shipping items to customers. As important as products can be to customers, the packaging is vital as well. Without proper and secure packaging, products can be broken, stolen, tampered with, or contaminated before they reach into the hands of customers. For full protection of fragile items against external impact, bubble wraps are the right choice.
One of the great uses of bubble wraps is to protect items that need additional care such as glass, mirrors, artwork, electronics and more. Bubble packs provide excellent cushioning of products and secure them safely from any damage caused by extreme movement during transportation. This packaging also protects items against varying environmental changes and acts as a barrier from outside elements preventing items from possible damage.
Bubble pack in Manchester, NH is designed for high-speed production and versatility. They are useful in various applications and come in varying sizes and types depending on your packaging needs. They are cost-effective, aesthetically pleasing, and the safest option for packaging different products.
To find out more about how bubble packs/wrap can be helpful in your business, contact Atlantic Poly.