---
Bubble Pack: Superb Packaging for Product Impact Protection
28 Jan 2022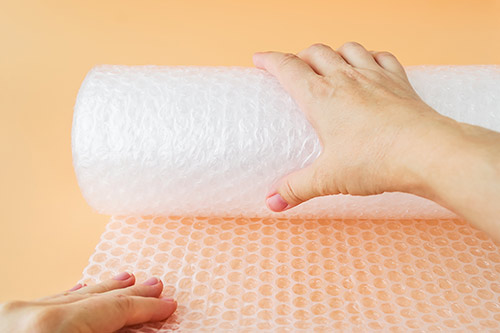 Packaging items for shipping requires extra care and protection. It is necessary to wrap the products with cushioning materials like bubble wraps that will control the vibration and shock of the items during transport. Bubble wrap is a superb packaging for impact protection keeping the product safe and sound.
The right packaging of the product is the perfect approach to reduce the chance of product damage. Bubble wrap packaging will provide void fill in the packages that will protect the product from shock and impact during shipment. Aside from the full protection of the product, bubble wrap is light packaging material that will not add weight in shipping costs. The structure of the bubble wrap is mostly air as such even with a few layers wrapping the item it is an ultra-lightweight plastic. It is considered the lightest void fill packaging material among all the plastic materials. In addition it is reusable. For as long as the bubbles are intact, it is still good as new to use in protecting your most valuable goods for transit.
With its versatility, bubble wrap protects almost any kind of fragile cargo. It is the most trusted packaging material by most manufacturing companies because of its main purpose to keep the items safe and secure while in transit. The air bubbles protect against any harm or even severe impacts to fragile items during shipment.
For more tips on Bubble wraps, contact Atlantic Poly, Inc.