---
BUBBLE WRAP: Extremely Good Packaging To Depend On
10 Sep 2020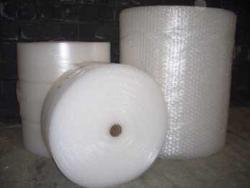 In any business, the packaging is one of the biggest factors to be considered in making the product a success. The right packaging attracts sales and encourages consumers to buy the item. Bubble Wrap is an extremely good packaging that will keep your product safe during the delivery to the consumer and prevent the product from bouncing around or getting crushed during shipment. In the same way, it will keep the product safe in transporting from one place to another. Giving utmost consideration in the right packaging material for your product will pay off as it maintains the quality and appearance of goods.
Today, Poly Bubble Wrap is being used worldwide for packing enormous kinds of things due to its feature benefits and flexibility offered. It is commonly used in safeguarding sensitive and breakable items. The small bubbles hold air tightly between them to provide a cushioning layer to the fragile materials being wrapped. And during transit, it serves as an excellent barrier against minor to severe impacts on the goods that give extreme caution and safety to protect the product. In the case of accidental drops, Bubble wrap provides a strong shield and provides anti-breakage and anti-pressure effects to ensure the security of the product and maintains its quality and in perfect form.
Bubble wrap packaging is a reliable packaging solution that caters to rough handling and other factors that will cause damage to the product. While others use the Bubble wrap in packing electronic gadgets and other devices that need water-proofing in nature to prevent even the smallest water drops from seeping inside the package. Additionally, since it is made of plastic and the transparency makes it convenient to easily recognize different things kept inside without opening them adds more additional protection to the product. With Bubble wrap you will be enjoying limitless possibilities from usage, protection, reusability, security, numerous times of use, etc. in your packaging.
For more tips on Bubble wrap, contact Atlantic Poly.