---
Bubble Wrap or Pack: Best Protection for Shipped Items
16 Oct 2020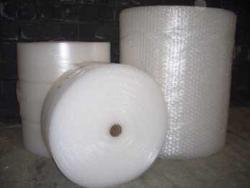 Online business is booming as many people now prefer to shop online and have their goods delivered right to their doorsteps. Whether you are an online retailer or a manufacturer, bubble wraps are a useful packaging material that will protect your products during shipping.
Your products are prone to damage during transport. Thus, you need to secure it and apply a protection with the use of bubble wrap or pack. If you have fragile items, bubbles wrap can keep the product intact and serve as a cushion so it won't be damaged or break during handling and shipping. It will provide extra protection so your goods will arrive safe to its destination.
Bubble bags can be custom-made. They are available in various sizes and weights. They are also convenient to use and are the perfect protection material for gadgets, electronics and other breakable items, keeping items secure and protected, unmovable and insulated.
If you are looking for a bubble wrap supplier, contact Atlantic Poly, Inc.