---
Bubble Wraps: Order Now to Re-Stock After the Holiday Buying Season
14 Dec 2021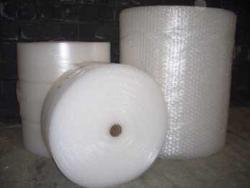 It happens every year. You've had a great Holiday sales season. Then January arrives and you realize that your are painfully low on packaging products. Don't wait for that stress to arrive next year. Get your poly packaging and protection products on order now!
Everyone loves to see how their Christmas gifts are gift wrapped this holiday season. Preparing the Christmas gifts this holiday season will give you tons of joy. It is the spirit of the season and to make it more worthwhile you will ensure that the item is properly wrapped, protected and safe. Bubble wraps is a smart investment that keeps packages safe and sound this holiday season.
With the trend of eCommerce nowadays, shopping for shipping wrap is in. Bubble wrap packaging provides a great fill packaging and impact protection of the product. It is a very efficient and cost-effective way to package the cargo. Feeling the spirit of the season, online shopping surged high with packages regularly being delivered all over the world. And packaging is one of the most important factors in the shipping and handling process in order to keep the product safe during shipment. Being wrapped with bubble wrap, the shipped product securely maintains its pristine condition while moving during transport from the factory to any means of transportation until it reaches its final destination. And once delivered, it is ensured that the product will be in good shape to give customer satisfaction and the product will serve its purpose.
Bubble wrap packaging is strongly made from high quality plastic material which maintains the original shape and security of the product. With all the many businesses selling products, a well protected and well packed product will give customers a tangible reason to choose you over other competitors. The bubble wrap packaging ensures that the product is well maintained and tightly wrapped and it adds the 'wow' factor to any gift this holiday season.
For more tips on Bubble Wrap, contact Atlantic Poly, Inc.