---
Bulk Bubble Pack All Your Shipping and Storage Needs
25 Oct 2019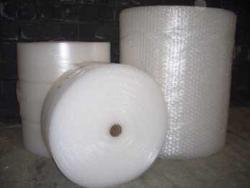 Bubble packs are used for a variety of purposes. It is used to wrap, pack, contain and cushion items especially fragile ones for shipping and storage. It's a preferred choice by many shipping companies because it is easy to use and broad size options available for distinct needs. They come in rolls, bags, and pouches.
Benefits:
Transparent - for easy identification of items it contains
Flexible - easy to conform items with unusual shapes for easy wrapping
Resistant to puncture and provides extra cushioning protection to fragile items it contains
Available in different cell heights, roll widths, and lengths
Various performance grades which ranges from heavy-duty to light
They can also be anti-static, adhesive, cohesive and recycled content
Polyethylene bubble packs offer a versatile packaging solution that is easy to use even if you are a novice or skilled packer. Bubble packs in Boston, MA is the ideal solution to daily packing needs. It will protect your products against breakage, surface scratches and stabilizes the item while inside the container.
For more information about bubble packs, contact Atlantic Poly, Inc.