---
Commercial Reusable Bubble Wrap Saves Biz Ops Cost
08 Feb 2020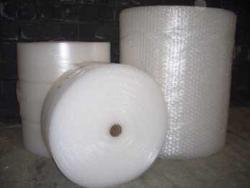 Bubble wrap is arguably the most effective product packaging protection materials. It provides extraordinary product protection for storing and shipping fragile and non-fragile commodities alike. It is extremely cost effective as receiving agents across America save and reuse bubble wrap for future use. This saves American business owners countless thousands of dollars every year.
You need to know that Atlantic Poly bubble wrap is not only reusable but is widely considered the best value in America for bubble wrap products. Value is a factor of cost and product effectiveness, and our bubble wrap scores on both factors.
We'd welcome the opportunity to show how you can dramatically reduce the cost and improve the quality of your product protection program. We've helped business owners like you improve profit for decades now. To discuss details, contact Atlantic Poly.