---
Corrugated Boxes Allow Safe Transport of Packages
16 Jun 2017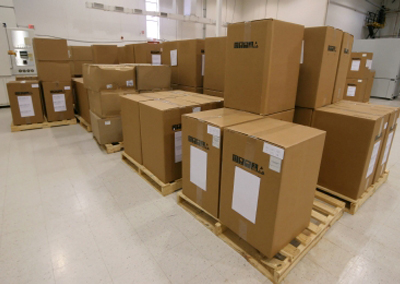 Boxes play a very important role in shipping and storage for many businesses. Packaging a product safely, securely and cleanly gives customers a good impression. Although boxes are pretty ordinary, they are carefully designed and constructed to withstand all types of applications. Corrugated cardboard boxes meets the standards of specifications set for packaging and shipping purposes. They are made of corrugated fiberboard, a type of fluted corrugated sheet. This allows the paper material to remain stiff and sturdy.
Nothing is worse than receiving damaged goods. Perfect for transporting delicate materials, shipping boxes are a crucial part of the shipping and the fulfillment process. Boxes protect the products from direct pressure, preventing damage. When damaged goods are received, chances are the blame will be put on the shipping courier but also on the company where from where it was shipped.
Corrugated boxes in Manchester, NH allow for the safe transport of goods. To find out more about corrugated cardboard boxes, contact Atlantic Poly.