---
Corrugated Boxes: Preferred Packaging for Shipped Items
13 Nov 2020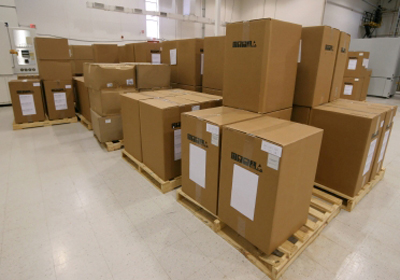 Couriers and shipping companies should stock up on corrugated boxes especially during the holiday season. Shopping online is now the trend and also many people ship presents to relatives in far places. Corrugated boxes are sturdy packaging material that has the capacity to accommodate items in large quantities.
Atlantic Poly carries a wide selection of corrugated boxes to ensure safe, secure delivery for all your products. These (RSC) Regular Slotted Cartons are made from 200lb. test corrugated and are great for mailing, shipping, or storage of your product. It can protect your items from damage and ensure they are intact until they reached their destination. They are approved for use with United States Postal Service, UPS, Fed Ex, Truck, or Ground shipping. Also, they are low-cost, thus, preferred by many customers of shipping companies.
Check out our corrugated boxes and many of our other polyethylene products today. If you have any other questions or concerns please feel free to contact Atlantic Poly, Inc and we'll be glad to assist you in any manner possible.