---
Custom Bubble Wrap Solutions for Maximum Product Protection
18 Mar 2022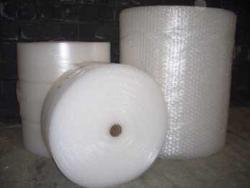 Product loss during shipping is and always has been a major tax on profitability. This is precisely why so many companies turn to custom bubble wrap solutions to maximize product protection. Our custom bubble wrap solutions are a verifiably effective means to minimize (and even totally eliminate) product loss no matter how irresponsible the cargo handlers are from the moment your product leaves the warehouse.
Most fragile items are being wrapped with a protective plastic sheeting called bubble wrap whenever they are moved or shipped. These bubbles create a cushioned layer that protects the item inside. It is considered a light, durable and versatile packing material and has been recognized since then for its effectiveness in protecting the product. Some companies considered bubble wrap as one of their staples in packaging their products. The benefits are endless with bubble wrap exceedingly protecting the goods during movement. The bubbles of sealed air provide a durable cushion that forms a sturdy barrier against impact. And when doubled or tripled up in layers it securely protects goods from even severe impacts. Its versatility is limitless because it will even insulate and protect any kind of small cargo and even oddly-shaped cargo.
With bubble wrap, the packaging has immense power that contributes to the full protection of the product, easier handling and lightweight which saves cost on shipping. It ensures the product is well packed and securely-wrapped to attract more customers. With the product maintained its full shape and function, the packaging is at its full advantage to attract more customers and increase sales.
For more tips on Bubble wrap, contact Atlantic Poly, Inc.