---
Custom Pallet Shrouds and Stretch Films Protect Products
12 Apr 2019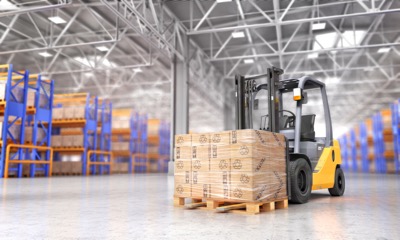 Does your business involves hefty products and pallets of boxes? If you need materials that can serve as a pallet wrap or cover, custom made pallet shrouds and stretch films from Atlantic Poly is your best solution. They are the most highly demanded pallet shrouding material on the market.
Our custom made poly shrouds in Hartford, CT can be tailor-made to exactly serve your purpose. You can order for a specific thickness and color that is suited for a particular application. This plastic covering can be a perfect protective measure against contaminants, perishable goods, and in fact, any material that is shipped on a pallet.
To further secure items stacked on pallets, poly stretch films are also perfect pallet wraps used to secure your items or boxes in place. These are high quality poly sheets with superb puncture resistance and load retention. It is free from frills making dispensing and wrapping easy and smooth.
Pallet shrouds and stretch films are foundationally important when you transport and ship products. Utilizing these wraps will ensure that your items are intact and in perfect condition until they arrive in their final destination.
For more information about pallet shrouds and stretch films, contact Atlantic Poly Inc.