---
Custom-Printed Polyethylene Bags For Product Packaging and Marketing
16 Aug 2019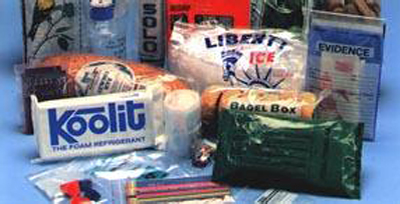 Polyethylene bags have been employed for decades across a vast swath of industry. These innovative packaging solutions are a cornerstone of the grocery packaging industry, fresh food packaging, dry cleaning, and a huge host of other applications.
Branded plastic bags allow you to personalize your poly packaging so you can promote your brand while providing best protection for your merchandise. Modern image processing system provide eye-catching and environmentally friendly poly packaging at a competitive price. With various types available, you can find the best type that will safely deliver the products you sell. At the same time, carries your company's brand making it an affordable but effective way of marketing your business.
Customized printed poly bags enable companies to create packaging materials that are unique and extraordinary. Having one of a kind packaging makes your product stand out in the market. To achieve this, use different levels of gloss and texture to your poly bag. Choose the right design that best presents your company and your product.
To find out more about customized polyethylene bags, contact Atlantic Poly.