---
Custom-Printed Polyethylene Plastic Tape Secures Package While Getting Your Message Across
25 May 2018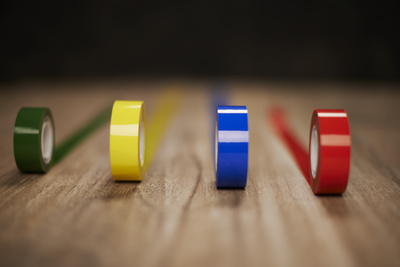 Using custom-printed polyethylene plastic tape in Hartford, CT is a cost-effective way to ensure the security of packages while getting your message across. This versatile and multipurpose tape is not only useful for different types of packaging and commercial applications, but it is also used for identifying product, advertising, and for cautionary warning and handling advice.
Custom-printed polyethylene plastic tape allows you to print and highlight your company name and logo to make packages look more professional. Imagine the impact that your product will have on your customers when the outer package is securely sealed with your logo and name. Poly tape can help promote your company and inform customers of the other products you offer as well. With the latest technology paving the way for more convenient and more cost-effective customization, you can have custom-printed polyethylene plastic tape that suits your business needs perfectly.
When using custom-printed polyethylene plastic tape to seal boxes, your packages are going to stand out from the rest. Additionally, with cautionary messages labeled on packages such as "Fragile," "Handle with Care," and "This Side Up" it will be easier to ensure package integrity for those that need special handling or storage.
To find out more about customizing polyethylene plastic tape, contact Atlantic Poly.