---
Customized Poly Tapes Are Excellent Labels and Safety Indicators for Various Items
24 Aug 2018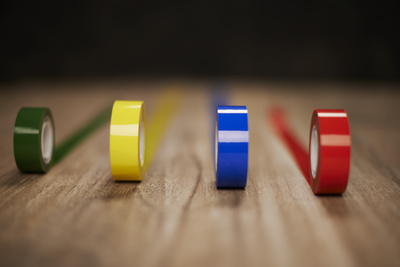 Poly tapes have versatile uses in various industrial and commercial settings. This polyethylene film is coated with adhesive to serve multipurpose applications that require protecting, sealing, and binding. Additionally, it is used to label items for quick identification, safety warnings, and handling instructions.
Custom-printed polyethylene plastic tapes enable companies to print important cautionary instructions and conveniently stick it to fragile items or packages. Handlers can easily identify items that need extra care and manipulation with poly tape indicators attached. Moreover, these tapes are UV inhibitors that stay tough even with prolonged exposure to direct sunlight. They also have moisture resistant properties that inhibit moisture from entering and damaging the items it seals. This also means your safety markings won't be erased or stripped off even when exposed to a harsh environment.
Polyethylene tapes in Hartford, CT are available in wide array of dimensions and densities to serve broader applications. The quality guarantees durable adhesion to varieties of surfaces. These tapes are perfect for packaging and storage use that requires extra care in handling.
Contact Atlantic Poly for your customized poly tape options.