---
Durable Cardboard Boxes and Mailing Pouches Secure Holiday Packages
02 Nov 2018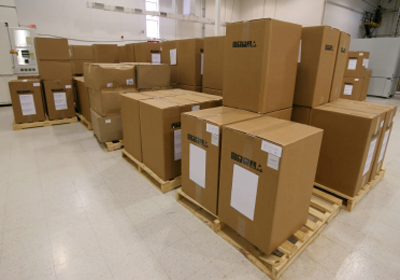 Courier and logistics companies will surely be bombarded with package deliveries as the holidays kick in. These companies have to stock up large number of corrugated cardboard boxes and co-extruded mailing pouches as shipments for holiday packages and online purchases dramatically increase during the holiday season.
It is imperative to invest in high quality packaging materials to protect and maintain the condition of the items during transit to their final destination. Corrugated boxes and mailing pouches in Manchester, NH are guaranteed to be durable and made from high quality materials. They are affordable and can be custom-printed to display the company logo. These packaging essentials are available in various sizes to accommodate different sized items.
Many customers rely on courier and logistic services to safely send their holiday packages. Avoid client complaints over damaged items during this time of the year and always use reliable packaging materials for shipping. Contact Atlantic Poly for custom-print packaging needs.