---
General Contractor Polyethylene Shield Supply at Near Wholesale
25 Mar 2022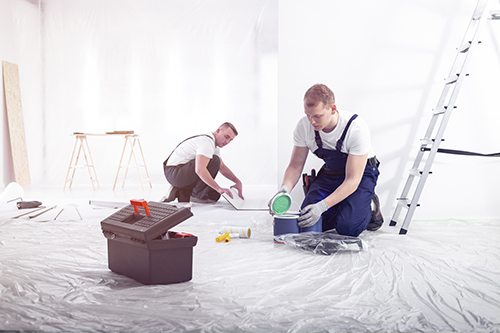 Hello general contractors. If you purchase your polyethylene shield products at your local supply store, you're paying too much. Contact your Boston-Based Atlantic Poly to discover how we can positively effect your business profitability. Today, let's discuss floor shielding.
We manufacture self-adhering protective film for hard surfaces, such as, tile, vinyl, VCT, laminates, marble, granite and factory finished hardwood. It is a multi-purpose product that can be used to prevent damage to tubs and countertops. This type of film is ideal for use during construction, remodeling, painting, etc. Again like the carpet shield this application time is 45 days. Plenty of time to get those projects out of the way.
Finally, we have the pro shield, this film cover provides the ultimate protection for all of your flooring needs and not only that but this film cover is reusable. The top side absorbs up to 10 times its own weight in moisture and the bottom is slip resistant and waterproof. The film is lightweight, so it rolls easy for a simple installation and is easy to carry. This material is very flexible and can be cut to fit any space and works well on either side. Since this is a reusable film you can re-roll it up after use and if it gets dirty it is easily cleaned with a broom, hose or vacuum. Contact Atlantic Poly if you have any questions about polyethylene type products.