---
Gusseted Poly Bag Packaging for Commodity Shipping
12 Jul 2019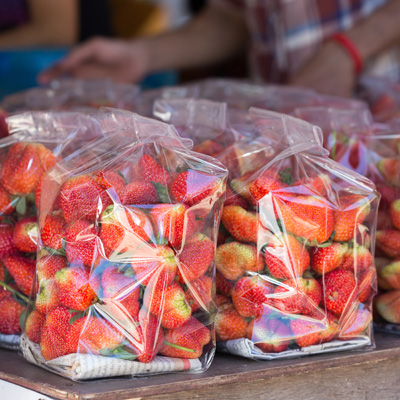 If you need to package bulky or irregularly-shaped items, gusseted poly bags are the perfect packaging solution. Gusseted plastic bags are expandable and will accommodate multiple loose items because of its side and bottom pleats. As items slide within the poly bag, the poly expands and provides the necessary slack for the contents of the package. Gusseted poly bags have endless applications, but they are perfect for food products such as candies, baked goods, fruits and veggies, and ice cubes just to name a few. Hardware items such as screws, washers and nails can be packed as well using gusseted plastic bags.
The gusseted poly bags we supply to Boston, MA come in different sizes. You may also request made to order sizes to exactly fit specific items. They also come in rolls which makes dispensing convenient. They are perfect for factory or grocery packing use. They can also be sealed using heat-sealers. Gusseted poly bag allow packages to stand upright making them perfect for displays.
If you need different sizes of gusseted bags or custom-made sizes for a specific product, contact Atlantic Poly Inc.