---
Gusseted Poly Bags: Ahead in Plastic Competitive Ability
10 Apr 2020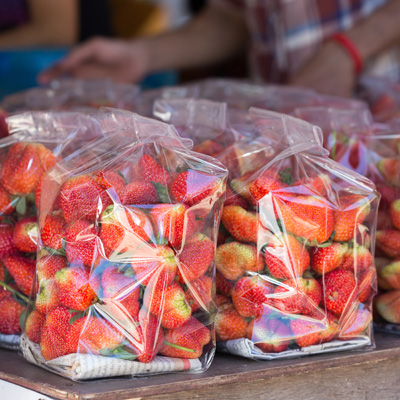 The packaging industry has made an extreme change in terms of necessities especially food products being packed. Through the years, existing poly bags have made some immense improvement. Now, gusseted poly bags are one of the most famous packaging materials especially in the food packaging industry. It is because of its easy-to-use feature and offers extra strength that has made the gusseted poly bags more accessible in food packaging business as well as for residential use. It is made up of the safest materials that make it appropriate for food-related applications. Because of its wide accessibility, customer uses it mainly for kitchen purposes.
A gusseted bag is spacious that will accommodate more bulky items due to an extra material piece added to its bottom or sides. Most of the gusseted bags are mainly made up of plastic. These are standard poly bags with the additional fabric made of polyethylene on each side which expands the capacity of the bags. It has multi-purpose uses though it is basically great to use in the kitchen. These poly bags are the best option for packing and storing food items. These bags will easily fit on one store shelf and requires lesser space. Because it is capable of standing erect due to the flat bottoms even without external support. These are commonly used in bakeries, restaurants, groceries, caterings and other places where an economical storage facility is needed.
Since these poly bags features a large number of benefits and very accessible in different shapes and sizes, it is more convenient for the consumers to carry the poly bags around. Adding more these are made of superior quality which are prepared to have a stronger side seals. The side gusseted poly bags are widely available. Customers will easily get them whenever they need it. Aside from having a cheaper price, it also offers a great performance.
For more tips on gusseted poly bags, contact Atlantic Poly.