---
Low-Cost Bulk Custom Drum Liners: Sanitize Your Business Operations
08 Jul 2023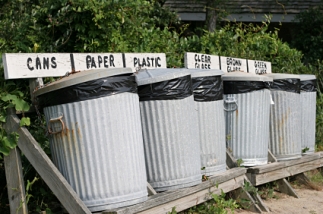 We manufacture and deliver low-cost custom drum liners that will solve every single disposal and protective need of your growing business. Our liners are ideal for warehouse waste, equipment and product storage, sanitary support services, and a long list of other utilities. With the use of drum liners, it gives a positive impact by disposing of sanitary waste hygienically for a cleaner, safer, and more sustainable future.
Drum liners are great in maintaining clean and sanitary waste disposal areas that will help prevent pest infestation or contaminants from entering the food preparation area of any home or restaurant. It is very helpful in keeping your steel, plastic, or fiber drums safe from potential contamination. This means that you do not have to worry about washing, cleaning, or disinfecting your drums after they have been used. In addition, these drum liners reduce the number of times drums will need cleaning or replacing which will limit the unnecessary waste. It is also environmentally friendly because it lowers the carbon footprint and saves money and time that will be used on other tasks. Drum liners are available in various types including formed liners, round bottom, flat bottom, and semi-rigid variations. Just like our anti-static formed drum liners which act as a second skin for your drums. It has a lip that fits over the side of the drum to prevent leakage and contamination between the liner and the drum wall.
Bag it then bin it with our sanitary drum liners. Our drum liners will protect the inside of your drum. It has a high level of tear-resistance and will last. We have high quality drum liners to help increase the longevity of your containers. Stay safe and hygienic!
For more tips on Drum Liners, contact Atlantic Poly, Inc.