---
Pallet Wrap: A Must for Safe Commodity Delivery
31 Mar 2022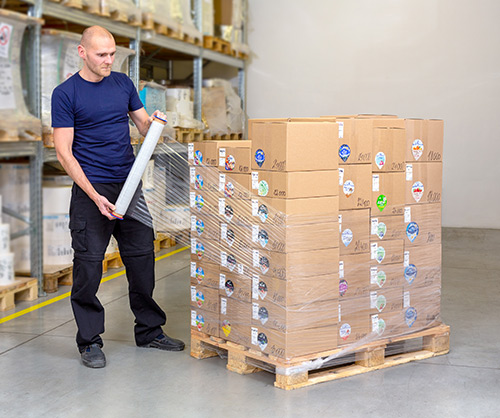 The process of successfully moving products from your warehouse to the customer's door always, as in always, involves some form of pallet wrap. Supplying you with the highest quality pallet wrap and other poly products at value pricing is what we've been doing for decades now.
Good packaging in a way that it is convenient to be transported from one place to another and will be handled easily by customers. It is important to take into consideration the size and shape of the package which will be convenient and safe to be handled by retailers to keep in shop or for customers to keep at their home. With pallet wrap, moving the product to the rhythm of successful packaging will give an excellent customer experience.
Pallet wrap or stretch film is a highly stretchable film which is commonly used for wrapping around the items on a pallet. This elastic cover will ensure the items are tightly bound and fully secured for shipment. It reduces product loss and tampering and secures the load. In addition, the product is fully protected against certain weather conditions, dust and light debris while in transit which is inevitable. And in order for the product to be protected from excessive exposure to sunlight like electronic items, the black or tinted stretch films are commonly used. There are some procedures on how to ensure that the pallet is wrapped correctly. A pallet wrapping machine will mechanize the process and if done by hand or manual process, it will be suited to smaller operations. Knowing considerably how to wrap a pallet properly will reduce the risk of damage during transport or in storage.
There is an extensive range of pallet wrap from heavy duty and pre-stretched pallet wrap to tinted wrap for you to choose from. And choosing the right gauge of film, you will securely wrap almost any weight, shape or size of a pallet. Indeed, pallet wrap plays an important role in the packaging world. It goes the extra mile to wrap pallets making it cost-effective and the fastest way to protect the goods for transport, delivery and for storage.
For more tips on Pallet wrap, contact Atlantic Poly, Inc.