---
Pallet Wrap: American Made and Tested Transport Protection
16 Apr 2021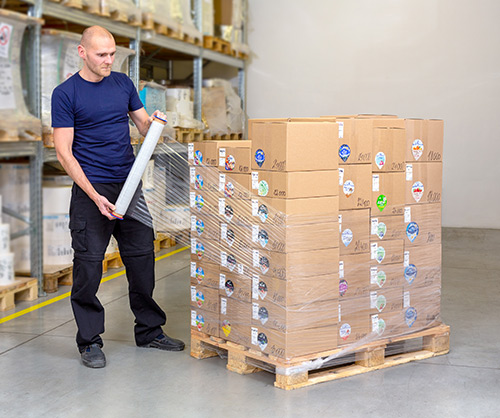 Every company will require that the products transported are secured before it will be delivered. It is expected that the loads will shift from one place to another. The shifting of goods will result in injury if the pallet will be found to have fallen against the door such that when someone opens, accidents cannot be avoided. With Pallet wrap, it is the unique packing that works best in transporting goods.
Transporting pallets are normally loaded into the shipping container, truck, or plane cargo hold to be transported. As such before it will be transported, there are many kinds of pallet wraps that are being used to pack the goods securely. Some companies use blown pallet wrap that offers the benefit of a high level of stickiness as well as excellent puncture resistance and a strong and secure wrap. While another wrapping if you want quieter and smoother to apply is using cast pallet wrap. It provides great stretch and puncture resistance too and will be seen with a tint or opaque colour. There is only one rule of thumb during transport for all palletized products to ensure that they stay together and it is protected from harmful elements such as dust, rust and moisture.
Pallet wrap is also a cheaper alternative to strapping. Using pallet wrap is very advantageous and the equipment needed is cheap and it requires less manpower. It is even mistaken to be a shrink film because it has qualities as a rubber band which is able to stretch out and then pull back making it unique compared to other plastic wrapping.
For more tips on pallet wrap, contact Atlantic Poly, Inc.