---
Pallet Wrap: Earned Trust in Commodity Packaging Performance
07 Jan 2022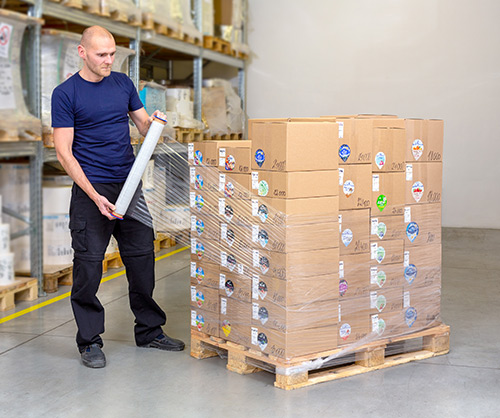 Pallet wrap carries all protections from UV ray protection, high stretchability and cost-effectiveness. It is an excellent way to secure and protect the goods that are palletized and packed for storage, transit and distribution. With Pallet wrap, you are ensured that the integrity of the packaging performance is of highest standard.
There are multiple products that require to be packed together for storing, delivery and transit. Pallet wraps or stretch film wraps being used to keep the objects tightly bound and waterproof wrapped. It is the modern method of packaging nowadays wherein the reliability and durability is being highlighted as the perfect solution in packaging. It is stretchable and easy to wrap packages especially within the food industry. With pallet stretch film used it ensures that the goods are protected from moisture and dust, reduce cost and improve efficiency aside from the well secured packing for delivery or transport. There are several pallet films to choose from. Depending on the goods to be wrapped the stretch film will adhere to itself without needing other tools. More so, a machine wrapping machine is used depending on the volume of pallets being wrapped or tightly bound together.
The pallet stretch wrap is crucial to the success of the operation of any company in terms of product packaging, distribution and delivery. It guarantees the full protection of the product being a thick and strong material stretch film. And ultimately it is the best choice to protect packages or parcels from broken, scratch or damage.
If you need custom pallet wraps, contact Atlantic Poly, Inc.