---
PALLET WRAP: Efficiency in Pallet Wrapping Equipment
10 Jul 2020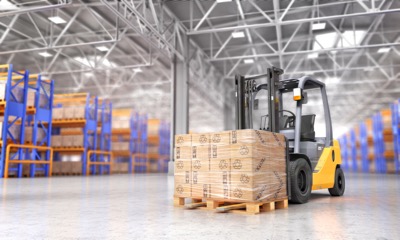 Pallet wrapping equipment is evolving and no other poly producing company is evolving as fast or as effective as us here at Atlantic Poly.
In order to secure palletized products during transit and ensure that they remain secure throughout the entire transit process, modern design pallet wrapping plays a significant role in the preparation of goods for shipment. Using a pallet to manage large shipments is one of the most effective ways to make sure that your products are properly organized for each customer and protected during transport. To ensure the safety and security of machines being used, it will require compliance with relevant safety standards in order to reduce risks. This responsibility is shared between machinery suppliers and users. Further, with pallet wrapping, it is offering protection from harmful elements such as dust, rust, and moisture.
To guarantee the reliability of your products and the satisfaction of the customer, the preparation made before shipment is thoroughly made so that the items will be as good as the quality before the shipment. Pallet wrapping ensures that damage will be avoided due to excessive movement while in transit because shipping accidents are very costly. The good thing with the right techniques and packaging equipment, accidents will be avoided, and it will minimize possible accidents and shipment disasters. Further, it will be helpful to invest time to teach workers the skills of stretch wrapping techniques that will contribute more to the effectiveness of pallet wrapping.
For information on America's highest quality and affordable pallet wrap products, contact Atlantic Poly.