---
PALLET WRAP: Excellent Option For Packing And Bundling Heavier Contained Load
27 Aug 2020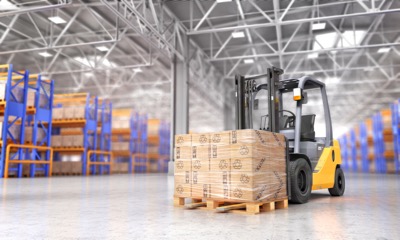 Manual stretch film is commonly used across virtual every American industry. For years now we served American business enterprise with the most durable, effective, and affordable custom made poly shrouds.
There are many ways to pallet wrapping your products and goods for shipment. We offer multiple variants of Pallet wrap to choose from. The cast pallet wrap will cling to the items and it offers great clarity which allows the user to see the wrapped products. It also provides good tear resistance and does not require much force to stretch. Cast stretch film provides two-sided cling that allows the wrap to stay securely packaged. While the other is a blown type of pallet wrap. This pallet is manufactured in a different way and has greater load holding power. Same with cast pallet wrap it offers a high tear resistance that even with sharp or rough edges it will be more secure with this wrapping. However, the only difference is in the blown type you will not see the products through the wrap.
Pallet wrap is a very effective and efficient way to wrap pallets for storage, shipping, and distribution. With a stretch film solution, it has enormous benefits in preventing load tampering, theft, protection from moisture and dust, and totally minimizes the loss of products. Further UV protection will help extend the life of the stretch film when stored in the sun. This becomes an excellent option for packing and bundling heavier uniform contained loads.
For more tips on Pallet wrap, contact Atlantic Poly.