---
PALLET WRAP: Optimizing Wrapping For Ease And Convenience
12 Mar 2021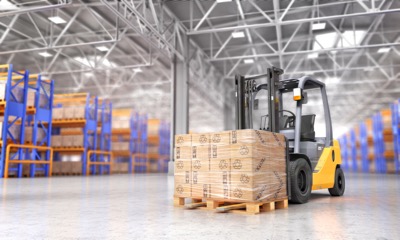 Pallet wrap is an essential element in commodity shipping. We're here to tell you not all pallet wrap is equally trustworthy. We are proud to inform that Atlantic Poly has manufactured America's highest quality poly packaging products for over 30 years!.
Its major characteristics of plastic durability are proven with the thickness which is crucial in the application for heavy and irregular loads and most especially those loads that are prone to puncture and scratching while in transport. There are ways of using pallet wrap which is either by hand or machine. Handling the wrapping pallets by hand which you have to use end caps, handles, or a dispenser to reduce the strain on your hands for manual application. However, with machine wrap, you are assured that it is the most effective way to secure moving a loaded pallet and protect the items from damage and protect the health and safety of the employees. You will only need to load a pallet onto the turntable and the wrapping machine will do the work.
Furthermore, It is crucial that you optimize the pallet wrap needs in order to add more savings to your company. For extra security the packing of pallets to keep them safe is a difficult task as such it is very important to have a pallet wrapping machine. With a well wrapped and secured wrapping the wastage or damage will be prevented.
For more tips on Pallet wrap, contact Atlantic Poly, Inc.