---
Poly Bubble Wrap For Affordable Protection of Fragile Items
18 Mar 2019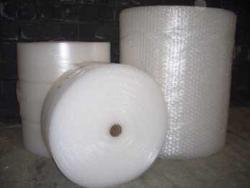 Does your business frequently handle and/or ship fragile items? When you need extra protection when packaging these items Atlantic Poly Inc's Poly Bubble Wrap is an excellent material to use to protect both your product, your reputation, and your profitability.
American businesses of all sizes and types stock polyethylene bubble packs because they are extremely effective in securing merchandise from damage caused by shock and vibration. Extremely vulnerable items such as glass and electronics require additional care in handling and shipping. Bubble packs can serve as a cushion wrap to prevent dents and breakages when items are accidentally dropped or fell from their shelves.
Bubble wrap is easy to use while simultaneously reducing packaging and labor costs. It is extremely lightweight and will not add significant weight to the final shipped package.
Contact Atlantic Poly Inc. for sizes and prices on this high quality, transparent protection for fragile items.