---
Poly Pallet Wrap: Product Protection at Its Finest
10 Jun 2022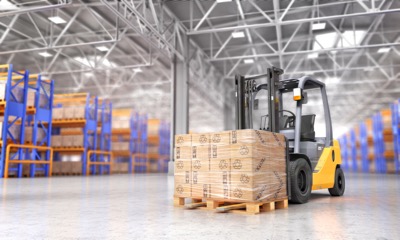 The ultimate goal of pallet packaging is to ensure that it reaches the destination in good condition. Damages will be prevented during shipment when the goods are simply wrapped in good packaging techniques that will ensure the items are tightly bound and fully secured for transit. For pallet wrapping, it offers stability and delight in packaging.
In order to reduce the danger of damage, it is highly important to stick the items as close to each other as possible. Boxes that will be stacked in columns will prove to be the best way to make pallets stable and safe for shipment. In addition, it will ensure greater stability and gives delight once the pallet wrapping techniques are strictly implemented and followed that will prevent costly in-transit damage. The setting of the wrapping process in detail and functional distribution will reduce the risk of work-related injuries. It will save time and money and improve the processes where some logistics equipment like a pallet stretch wrapping machine and packaging methods will be the focus points to consider that will contribute to the stability of the packaging.
Considering the consistency in wrapping procedures, how the products are being stacked and having the right tools are some of the key points that go into packaging and palletizing a product and reaching the destination in good condition. The proper pallet wrapping techniques will increase safety for both the goods and the employees.
For more tips on Pallet Wrap, contact Atlantic Poly, Inc.