---
Poly Shrouds: American Manufactured Poly Protection for American-Made Products
05 Nov 2021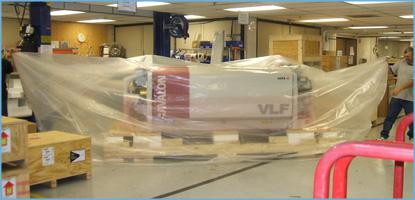 Happy Veterans Day to you all and of course our warmest thanks to all you vets out there. Here at Boston-based Atlantic Poly, we are all proud to be and to serve American business interests.
Among the many things we do here to promote profitable commerce for our clients, a staple deliverable is custom poly shrouds. Quality product packaging is of utmost importance to every commodity producer on the planet. Proper protection along with clean and clear product presentation once packaged plays a major part in commodity sales success. Our poly Shrouds guarantee the American product producer with a value and quality path to product packaging.
Poly shrouds packaging creates additional value in the product. It ensures full protection and security of the product in terms of selling, transporting and promotion of the product. Most companies have proven that poly shrouds packaging proves its dependability as an excellent packaging source. Regardless of sizing, shapes or sizes with poly shrouds it will easily fit in almost any medium or materials that will create to stand up or lay flat depending on the transport or product accessibility. With the packaging, it has given a lasting impression to the customers that will make the product stand out with a gloss matte or soft touch finish. Adding more, it guarantees the full product will be delivered safely and securely.
Custom-Made Poly Shrouds create a prominent feature in the packaging of products that gives off strong brand recognition. The right packaging ensures that it protects the product and it surpasses the awareness of the customers thereby increasing in sales. What you make of the packaging will make you more special and richer and customers will be enticed to buy more and more.
For more tips on Poly shrouds, contact Atlantic Poly, Inc.