---
Poly Surface Protection Solutions: Works Wonder in Delivering Untainted Finished Surface Of A Product
03 Dec 2021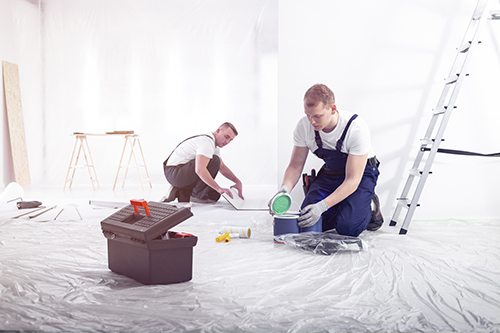 Every general contractor knows that protecting various surfaces from damage to trade specialist's foot traffic is essential to delivering customer success. We manufacture an array of highly effective and affordable Poly Surface Protection products that protect both your business interests and the interests of those you serve.
We manufacture a host of protective products that are reusable thus delivering long lasting value as well as utility:
Carpet Shield - Clear, self-adhering protective film for all types of carpeting. Highly resistant to tears or punctures. Regular or reverse wound for ease of application. The recommended application time is 45 days.
Hardwood Floor Shield - Self-adhering protective film for hard surfaces, such as, tile, vinyl, VCT, laminates, marble, granite and factory finished hardwood. Multi-purpose product can be used to prevent damage to tubs and counter tops. Ideal for use during construction, remodeling, painting, etc. May be applied for up to 45 days.
Dust Pro Shield - New, state-of-the-art system that makes constructing temporary walls to control dust and heat loss, quick, simple and affordable! It locks the screening material firmly against the floor and ceiling. Dent resistant poles, made of heavy gauge aluminum, can extend up to 12 feet. Pole is compacted to 57 inches for easy storage. Two poles per kit.
For more information regarding surface protection products, contact Atlantic Poly, Inc.